Amici, diem perdidi (Friends, I have lost a day)
Kalonia has also its own investment boutique, Kalonia Venture Partners, with committed resources of €10ml, to be deployed within 10-12 potential investments, not only seed capital but follow-on investments (bridge rounds, Series A). Invested profiles are strictly B2B software and technology ventures, and verticals such as Artificial Intelligence or Fintech.
Most of our fund Partners come from the B2B software industry, allowing us to have a good perspective on the life cycle of a company in this vertical, from its startup stage up to the phase where the product fits in the market and the company shifts to scaling. We do not offer a proactive approach from the core, but we certainly have an attitude of active accompaniment to the entrepreneur in the management of the project.
Centered in the Spanish-speaking areas of the world, we range both sides (Europe and the LatAm region), and accompany the ventures invested at seed & early stage phases (early stage not limited to seed capital), to match the Series A at the time of growth and scale (new markets expansion). Later rounds (B and C) have also been made.
Where do we invest?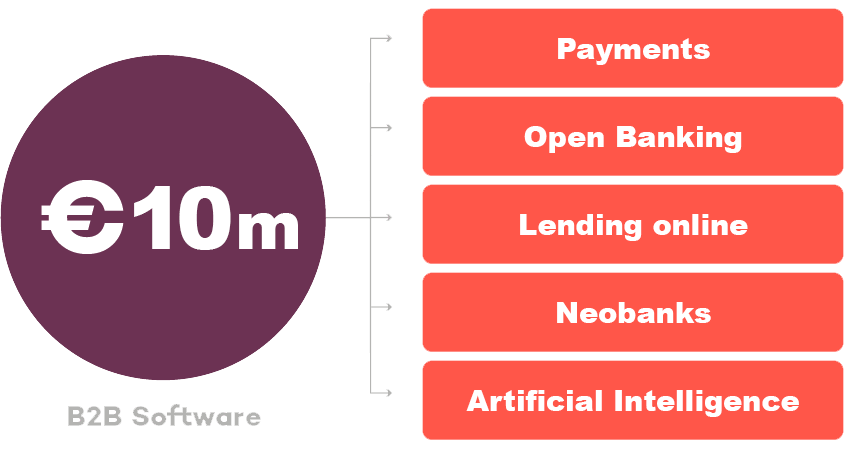 We do not invest in mass market, nor in Ideas or Projects. We do invest in firms that either already have had their first FFF or BA resources, or are in the product/market fit phase and starting to get to the market, even without realized sales.
We do have a "calm" investing philosophy, that is, no rush, but no pause. We take equity stakes from 10%, and ideally co-investing with other investors of similar profiles.